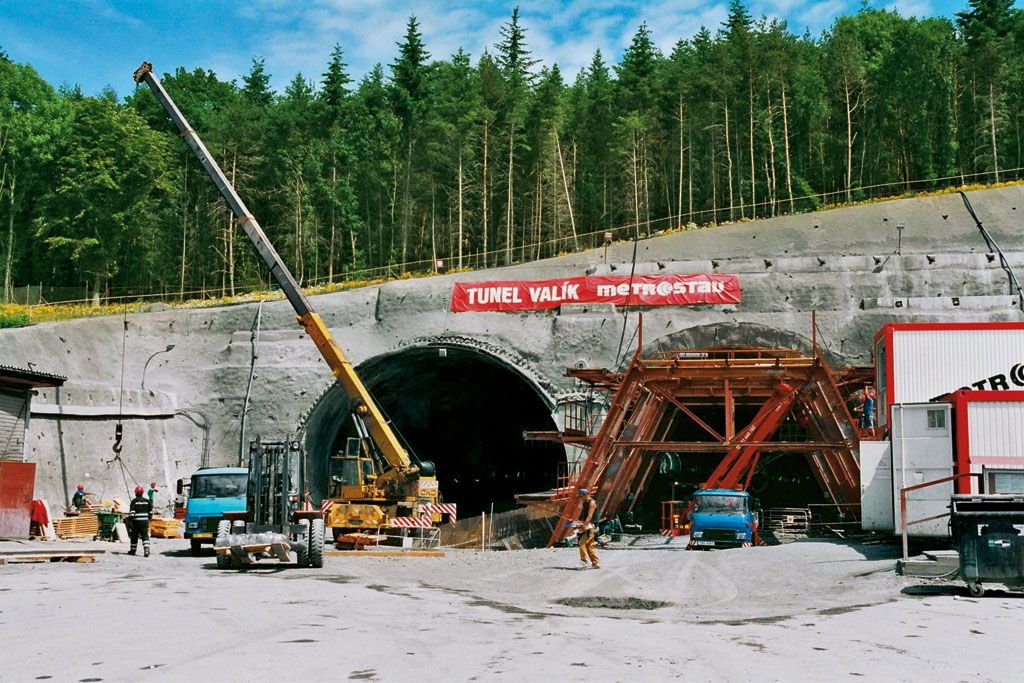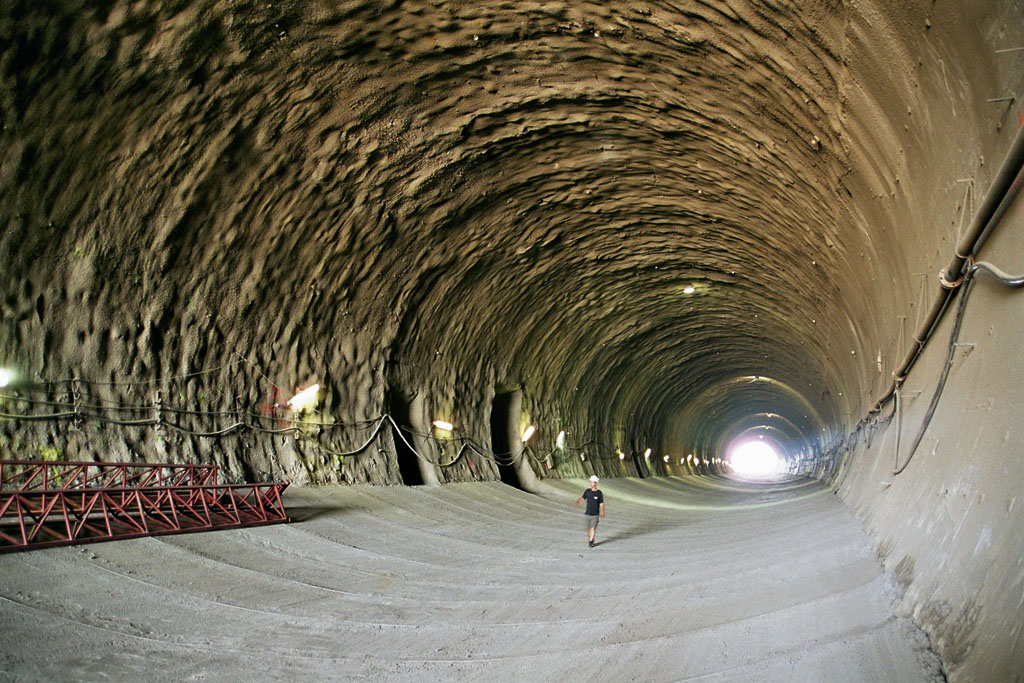 Valik Tunnel reinforced with DSI Bar Anchors
Construction of an expressway bypass around the city of Pilsen in connection with the extension of the D5 expressway Prague-Pilsen-Germany
Currently a new 22 km long expressway ring is being built around the city of Pilsen.
At the same time, the bypass is part of a 151 km long expressway leading from Waidhaus in Germany via Pilsen to Prague. With the scheduled opening of this 22 km long section around Pilsen in October 2006 this expressway will then be complete. During construction special focus was placed on the protection of the environment, since the job site is located in an ecologically sensitive area.
The sources that provide the city of Pilsen with drinking water are located in the area of the 435 m high Mount Valik. For this reason, extensive measures had to be taken within the framework of the construction works to avoid possible contamination of the environment with emissions and to maintain ecological equilibrium. For this purpose, any waste water resulting from the construction works was purified in a biological waste water treatment plant.
The tunnel itself consists of twin bores closely located side by side. The individual bores are each about 380 m long, 8.2 m high and 11.5 m wide. Each tunnel bore consists of a two-lane expressway with one emergency sidewalk in each driving direction.
Construction of the Valik Tunnel began in September 2004. The tunnels were driven using the single-layer shotcrete construction method according to the New Austrian Tunneling Method (NATM). Due to the unfavourable geological conditions of Mount Valik, the entire driving work was technically very elaborate. In addition, the covering of the tunnel only measures from several meters at some locations to a maximum of 30 m.
For reinforcement of the advance driving according to NATM DSI licensee SM7 A.S. supplied a total of 180 t DSI Bar Anchors Ø 25 mm with hardware accessories including drill bits, couplers and anchor plates. This corresponds to a total length of 67,000 m DSI Bar Anchors.
The overall costs of the Valik Tunnel amount to about Euro 44 million. Its opening is scheduled for October 2006.
Back
More Projects