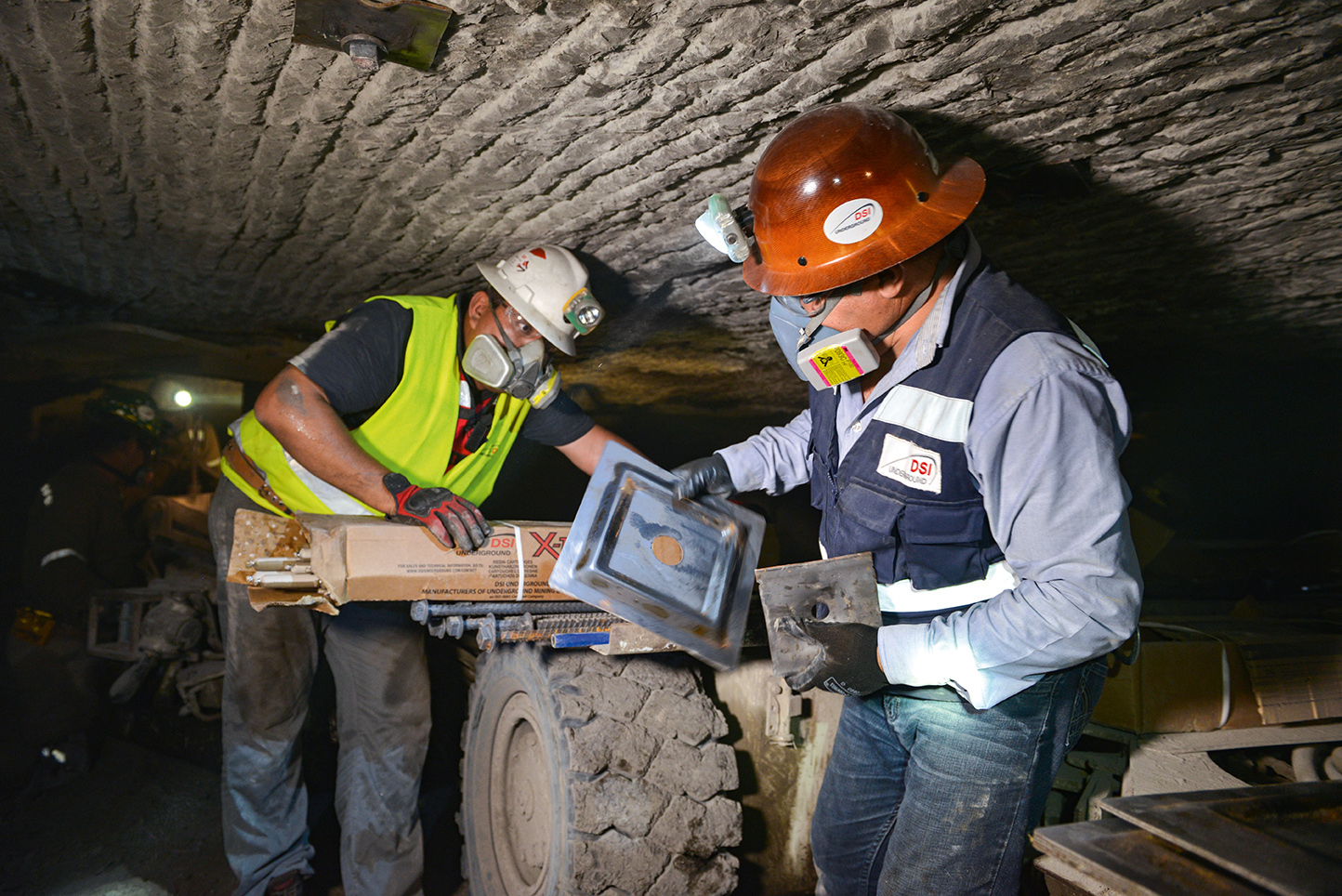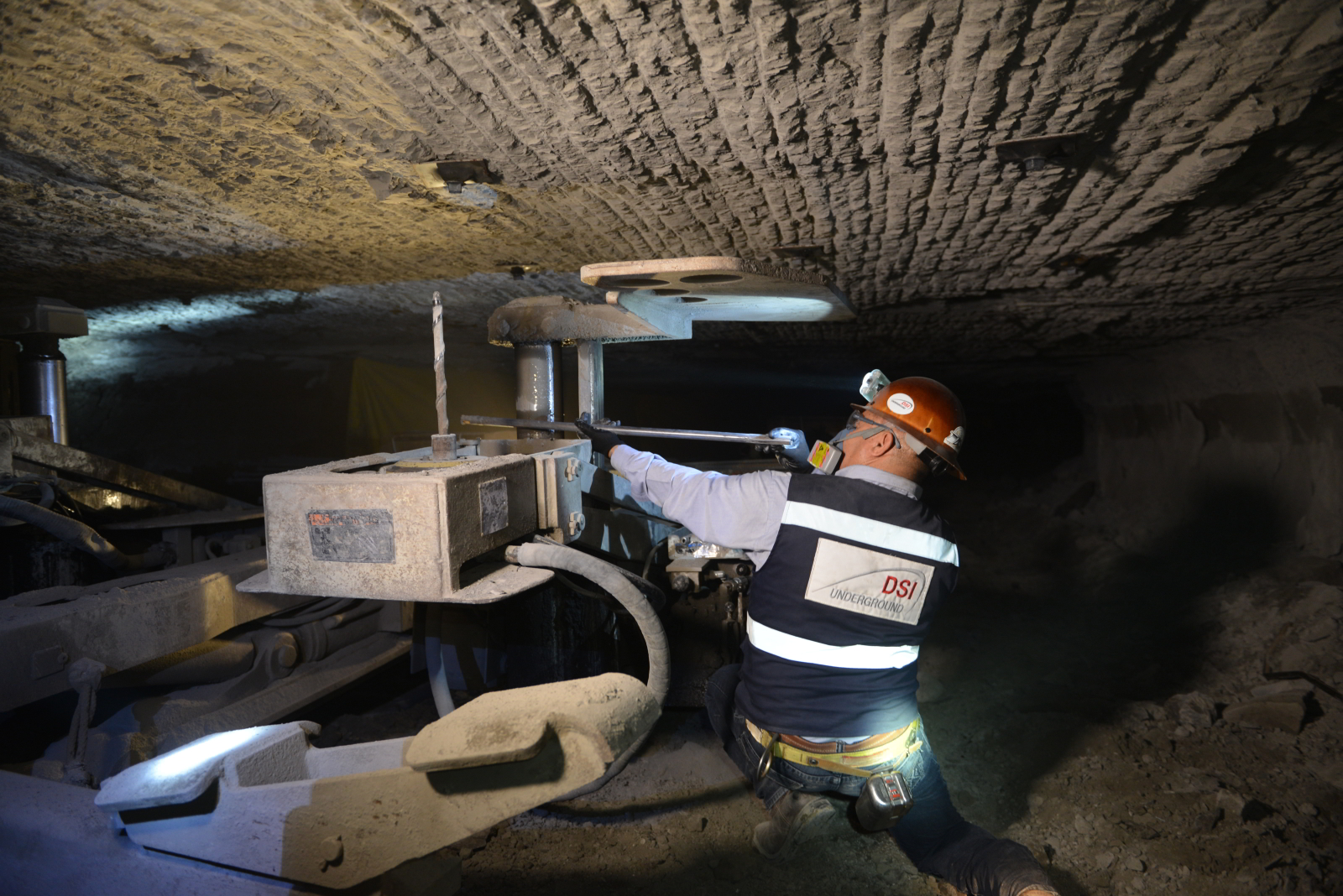 The Rofomex Mine: Phosphate Mining with high quality Products and Systems by DSI Underground
The Rofomex Mine is located in the south of the Baja California Peninsula, Mexico, near the city of La Paz. The mine is one of the few natural deposits of phosphate rock on the Pacific Rim. The operator, Petróleos Mexicanos (Pemex), Fertilizer Division, is a government-owned oil company.
The phosphate rock is mined using the room and pillar method with low profile continuous miners and shuttle cars. Mining is being carried out in the Humboldt Layer that has an average thickness of 1.2m. It is the primary phosphatebearing rock unit within the San Gregorio Formation. The low seam height of this deposit makes mining very difficult. Afterwards, the phosphate rock is transported outside by conveyor belts and trucked to the Concentration Plant in the San Juan de la Costa Complex. Then, concentrate is sent by ship to the fertilizer plant in Lázaro Cárdenas in Michoacán, Mexico. The roof is supported by rock bolts that are installed using both mechanized and manual bolters.
Since 2007, DSI Underground Mexico has been supplying the mine with high quality ground support products manufactured by DSI Underground. This includes 1.5m and 2m long, 19mm Ø headed rebar rock bolts and anchor plates. Other products from the DSI Underground range that are supplied to the Rofomex Mine include size 14 W straps as well as accessories such as drilling bars and drill bits.
DSI Underground is also supplying 16mm Ø cable bolts. Long cable bolts can be easily installed in the limited space on site and have a high load-bearing capacity at a low weight per meter. The anchor systems are installed together with 23mm x 760mm FASLOC® Polyester Resin Cartridges. The cartridges ensure an immediate, high load-bearing capacity of the anchors.
Back
More Projects