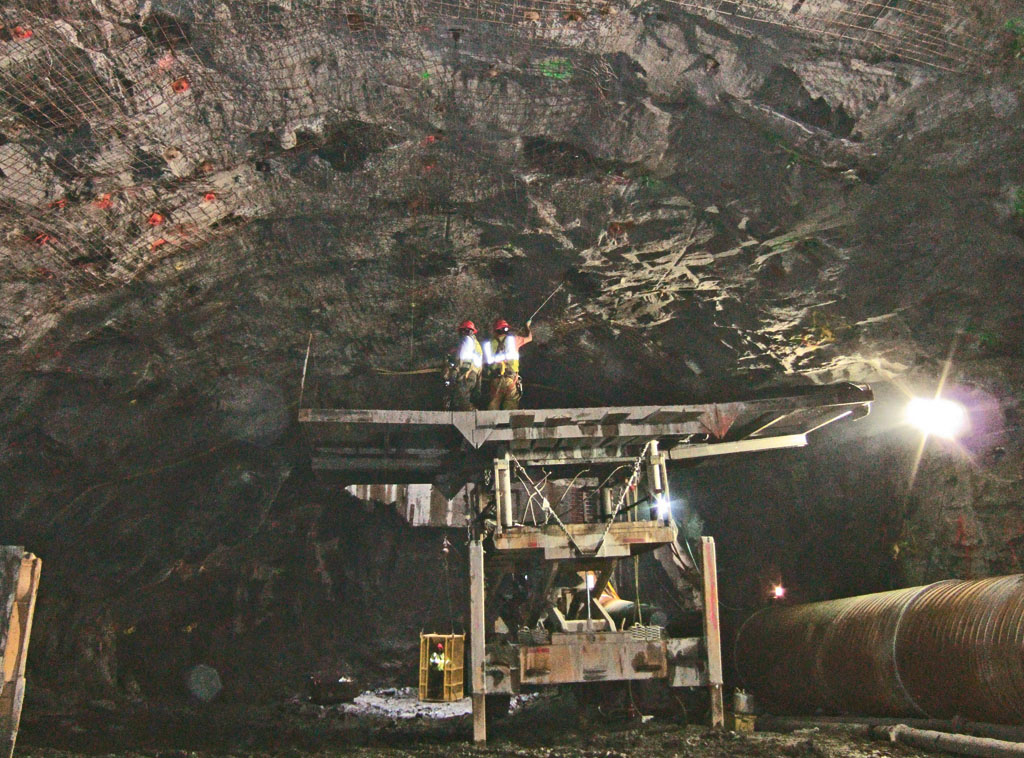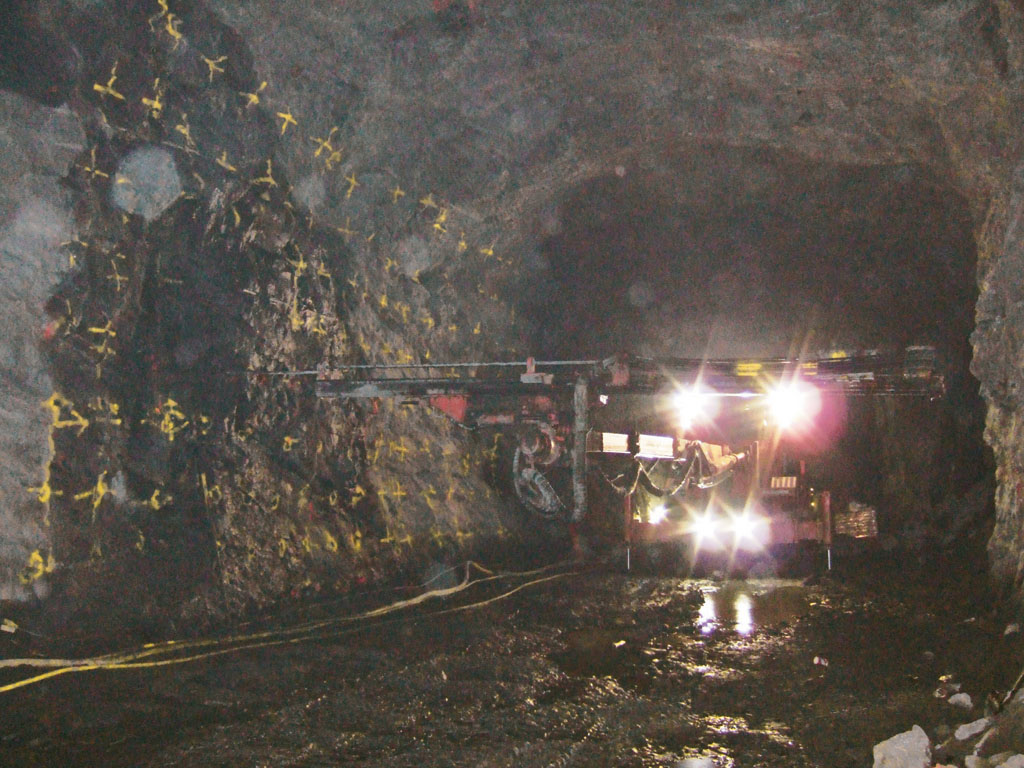 First application of DCP-Bolts in America
Custer Avenue Combined Sewer Outflow - Construction of a Storage & Dechlorination Facility in Atlanta, Georgia, USA
The City of Atlanta has been extensively upgrading its sewer and water supply systems for the past few years. Within the framework of these construction projects, DSI Ground Support, Salt Lake City, is involved in supplying three of these projects: Nancy Creek, Atlanta CSO and Custer Avenue CSO.
Construction for the combined sewer overflow project at Custer Avenue began in August 2005 and was carried out by Gunther Nash (a subsidiary of the Alberici Group) under a design build contract. Its completion is expected for early 2007.
The following underground excavation components are part of the work:
Access shaft - a 40 m deep shaft with an inside diameter of about 5 m to be used for tunnel construction and access to the storage facility during its lifetime,
Storage facility - a 183 m long arched chamber with a nominal span of 18 m and a height of 17 m,
Connecting tunnels - short 4.5 m span horseshoe shaped tunnels,
Ventilation shaft - required for providing fresh air to the storage facility.
SEM (sequential excavation method) is being used to drive the tunnels. Normal drill, blast and muck operations is followed by rock reinforcement with support elements such as welded wire mesh, steel lattice girders, rock dowels, spiles and shotcrete. Within the scope of this construction project DSI Ground Support supplies products for stabilizing the tunnel such as welded wire mesh, friction bolts, 32 mm hollow bars, threadbar, double corrosion protection bolts (DCP Bolts) and hardware accessories such as plates, nuts, couplers, resin.
The highlight of this project is the use of DSI DCP Bolts for the first time in the Americas. For this job site a total of 3,000 DCP Bolts in varying lengths from 1.5 m to 6 m were required. All products were delivered by DSI Ground Support, Salt Lake City, just in time. In addition to these supplies DSI Ground Support provided technical support including bolt installation and grouting, pull test training and miner certification.
Back
More Projects